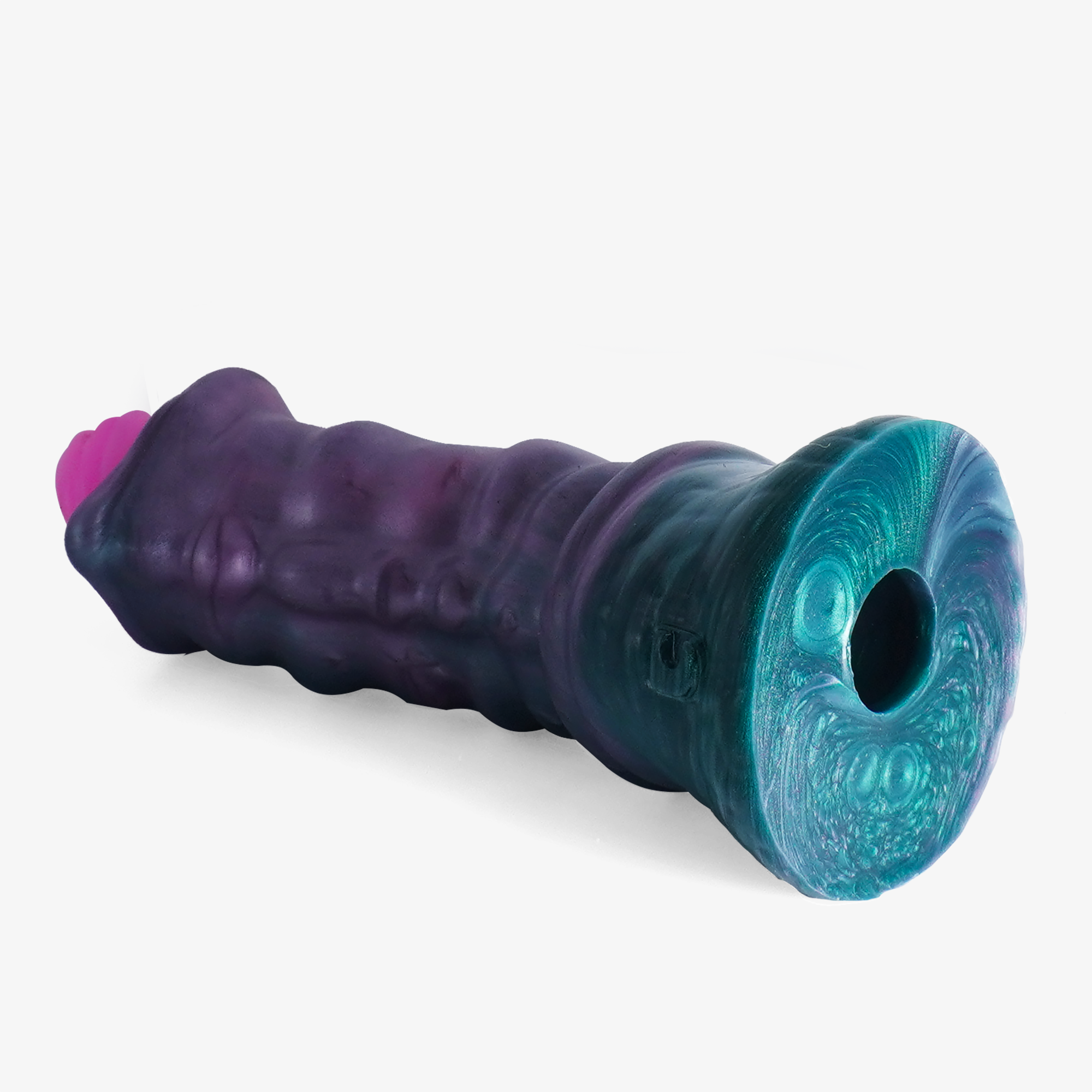 The Behir Ovipositor
---
We've got you covered! We understand the importance of privacy, that's why we ship all our toys in plain brown boxes.
Not satisfied with your purchase? No worries! You can return any unopened and unused product within 30 days hassle-free.
Description
Our Behir Ovipositor is designed with openings at both the tip and base, allowing eggs to travel through the toy. Its seductive curve and tantalising ribbed details make it a master at exploring your inner depths, promising an adventure like no other.

As the eggs journey through this kinky creation, you'll experience every pulse, sending waves of satisfaction that'll leave you feeling utterly fulfilled.

Each Behir ovipositor comes with a set of 3 small Swirling Eggs and for the best experience with egg-laying, make sure to lube up generously, and please keep it for vaginal use only.

Prepare for an experience that's truly beyond your wildest dreams!
The mastermind behind this creation – is none other than the fabulous DeviantGardens!
Why do you only use platinum silicone?

We use platinum silicone so you get a toy that is non-pourous (meaning when you clean it, it gets fully clean and can't transmit bacteria), doesn't smell, is body safe and feels fantastic.

If you'd like to learn more about cleaning your toys, read our sex toy care guide.
What are the different firmness options?

We offer 3 firmness options:


Medium Firmness - 10A on the Shore hardness scale
Soft Firmness - 5A on the Shore hardness scale.
Super Soft Firmness - 0040 on the Shore hardness scale

For more information about our firmness options see our firmness guide.
What are the different colour options?

We offer 6 different colour styles, though not all are available on every product.

Surprise Me Basic - Leave the decision in our capable hands and we'll choose a solid colour that compliments your toy selection. 
Surprise Me Premium - Leave the decision to us and we'll get creative with two or more colours. We love this choice as it allows us to get experimental with all of our colours, often resulting in our best pours. 
Solid - One colour that will run evenly throughout your toy
Fade - Two colours combined that are gradually blended together. Colour 1 will be the tip of your toy and Colour 2 will be the shaft and base. 
Marble - Two colours combined resulting in a veining effect similar to classic marble. 
UC Trademark - This is a product-specific colour. The main image of the product is the UC Trademark colour.

For more information, take a look at our colour guide.
This product has no reviews yet.
This product has no reviews yet.