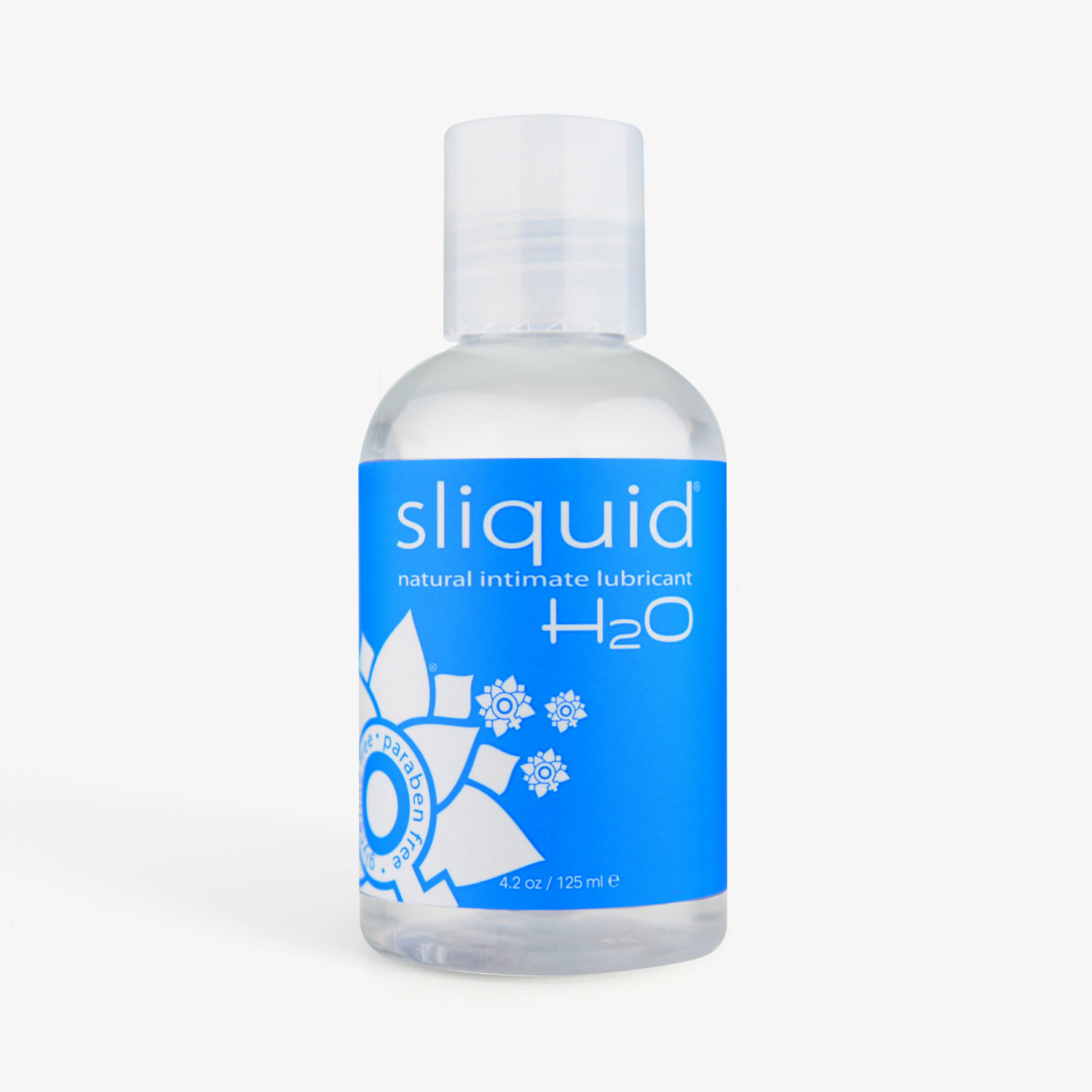 Description
Let us introduce you to Sliquid Naturals H2O, the water-based personal lubricant that will enhance your experience!

Sliquid's lubricant is carefully formulated to mimic your body's natural lubrication, so you can experience a more seamless and enjoyable intimate experience. Sliquid uses plant cellulose as a thickening agent, making it a healthier alternative to glycerin or sugar derivatives found in other personal lubricants on the market.

Sliquid Naturals H2O is vegan-friendly, paraben-free, and safe for all sexual activities and toy use. It's not flavoured or scented, is non-staining, and is super easy to clean up after use. This lubricant is formulated by sensitive women, for sensible women, ensuring that your vaginal health is never compromised.

So if you're looking for a natural personal lubricant that you can trust, look no further than Sliquid Naturals H2O.
Sliquid H2O Ingredients: Purified Water, Plant Cellulose (from Cotton), Cyamopsis (Guar Conditioners), Potassium Sorbate, Citric Acid (100% Vegan).
Why do you only use platinum silicone?

We use platinum silicone so you get a toy that is non-pourous (meaning when you clean it, it gets fully clean and can't transmit bacteria), doesn't smell, is body safe and feels fantastic.

If you'd like to learn more about cleaning your toys, read our sex toy care guide.
What are the different firmness options?

We offer 3 firmness options:


Medium Firmness - 10A on the Shore hardness scale
Soft Firmness - 5A on the Shore hardness scale.
Super Soft Firmness - 0040 on the Shore hardness scale

For more information about our firmness options see our firmness guide.
What are the different colour options?

We offer 6 different colour styles, though not all are available on every product.

Surprise Me Basic - Leave the decision in our capable hands and we'll choose a solid colour that compliments your toy selection. 
Surprise Me Premium - Leave the decision to us and we'll get creative with two or more colours. We love this choice as it allows us to get experimental with all of our colours, often resulting in our best pours. 
Solid - One colour that will run evenly throughout your toy
Fade - Two colours combined that are gradually blended together. Colour 1 will be the tip of your toy and Colour 2 will be the shaft and base. 
Marble - Two colours combined resulting in a veining effect similar to classic marble. 
UC Trademark - This is a product-specific colour. The main image of the product is the UC Trademark colour.

For more information, take a look at our colour guide.
This product is rated 5.0 of 5.0 stars.
It has received 1 review.
This product is rated 5.0 of 5.0 stars.
It has received 1 review.